Good Saturday and welcome to the kickoff of the college football season in Lexington. Things are looking steamy for fans heading out to a revamped Commonwealth Stadium today. The same goes for folks who are out enjoying this Labor Day Weekend.
With the toasty temps comes a slight chance for a scattered storm trying to develop this afternoon and evening. The chances that we get one to go up right on top of Commonwealth Stadium is rather small, but the possibility is still there.
Here's a breakdown of what to expect for UK fans: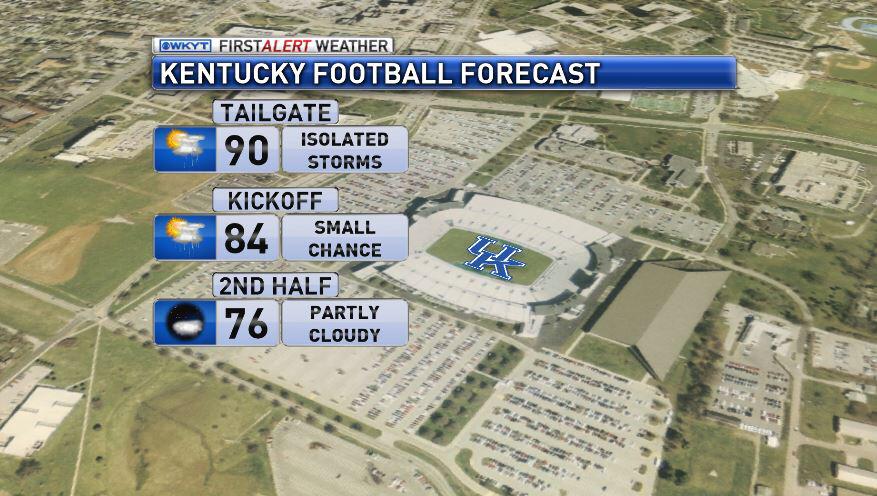 The rest of the Labor Day Weekend forecast looks similar to what we have out there today. Toasty temps and the chance for a storm or two will rule the weather through Monday.
Things finally start to change into next week as fall fights back. A couple of cold fronts move our way and will bring the increasing threat for some needed rain and storms:
The bigger news will likely be the cool air that follows:
Until then, we have some summer left in the tank. I have the radars all ready for you to do some Saturday scattered storm tracking:
Have a great day and take care.